Unclaimed UK pensions & how to trace them
It has been revealed that the UK has £20 billion in unclaimed pensions, research from the independent PPI has revealed, adding pressure on the government to act over the pensions dashboard.

The PPI surveyed half of firms in the private defined contribution (DC) pension market, looking at 12 large insurers, and found 800,000 lost pensions worth around £9.7 billion.

Using this research on half the market, the PPI estimated there are 1.6 million lost, or unclaimed, pots in the UK today worth £19.4 billion.

The PPI said the figure could be even higher as it did not look at trust-based schemes or public sector pensions.

The issue of lost pensions is likely to get worse as workers are now changing jobs more regularly, with the PPI commenting the average person will now change jobs 11 times in their lifetime.

Yvonne Braun, director of policy, long-term savings and protection at the Association of British Insurers (ABI), said the research demonstrates the importance of the government delivering on the pensions dashboard.

The industry has stepped up its efforts to reconnect savers with their lost nest eggs, developing a new framework launched earlier this year to help pension providers trace 'gone-away' customers more consistently,' Braun said.

'But industry efforts can only go so far – we need a radical digital solution to cope with the way society is changing, or the problem will get worse. It is important that the government stands by its promises to take forward the pensions dashboard.

'This project has cross-party support, with the backing of consumer groups, and could mean a more secure retirement for millions of savers.'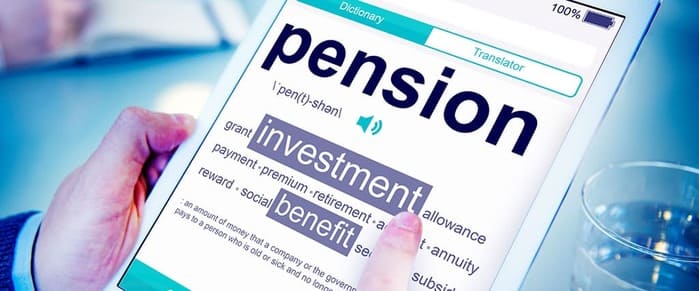 Meanwhile the Department for Work and Pensions (DWP) has launched a new pension tracing website to help savers track down lost or forgotten retirement pots.

Users will need the name of an employer or provider to access the service, which will then search a database of 320,000 pension scheme administrators and come up with contact details for people to use.

The department believes that recent reforms in the UK, allowing people unrestricted to access to their pension savings, will drive demand for the pension tracing service.

Pensions minister Ros Altmann said: "People have had on average 11 jobs during their working life which can mean they have as many workplace pensions to keep track of.

"The new DWP online service - see below web link - helps reunite people with their lost pensions, giving details of providers to help people track them down."
Using the new website, London-based Yvonne Mavin discovered she had a £10,000 pension pot with Aviva.

She said: "There was one employer who I worked for about 30 years ago and I knew I had a pension with them of some sort. But as it was so long ago, I had just lost track of it.

I used the pension tracing service and within two weeks I managed to trace a £10,000 pension with Aviva.

"I had actually put off trying to trace my pensions because I thought I would need lots of details. But when I got round to doing it I was shocked how easy it was."

The tracing website can be accessed here.

If you would like to discuss your own retirement income provision please click here.
Don't miss out on the latest developments

leave your details below and we'll keep you informed to stay ahead.